NxGenUSA Acquires U.S. license for HyperStealth® SpecAm™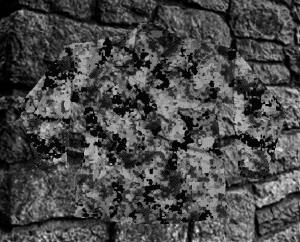 (Natrona Heights, Pennsylvania; Sept. 14, 2005) NxGenUSA, a high technology Defense and Law Enforcement equipment developer, has acquired the license rights for the United States and Territories from HyperStealth Biotechnology Corporation of Vancouver, BC, to the advanced fractal based camouflage pattern called SpecAm http://www.hyperstealth.com/specops/index.html
NxGenUSA is best known in the defense community for their patented predictive-reactive body armor for humans and K9's and next-generation vehicle up-armor kits for next-generation ballistic grade short cargo bed covers ("SCBC's) being developed in collaboration with several academic and industry partners in the US and UK.
The Chief Scientist of NxGenUSA is Dr. Joseph Resnick, developer of special radar absorbing coatings for air platforms, such as the F-117 Stealth Fighter, is a former NASA Scholar and current consultant to NASA. Since 9/11/01 Dr. Resnick's research and development efforts have focused on Future Soldier Systems and Future Force Warrior initiatives, a DoD initiative. Those efforts include development of PIR (passive infra red) technologies that enables "See-Though-Walls" capability, as well as advancements in developing special predictive-reactive body armor with optional special ID tags, GPS locators and integral encrypted Audio/Video communications systems for the newest equipment for law enforcement and military personnel comprising a next-generation command-to-unit tactical communication suite.
In the Summer of 2004 Dr. Resnick was brought into a U.S. Dept. of Interior visual mitigation study to research concealment of large structures on public land for scenic environmental improvement. The design team of Dr. Resnick, an expert in low observables joined Lt. Col. Timothy R. O'Neill, PhD (U.S. Army, Ret.) the leading expert on camouflage science and Mr. Guy Cramer, a leading camouflage designer, to produce some remarkable results. Using specially designed "Fractal Based" camouflage patterns under the auspices of the US Department of the Interior's Bureau of Land Management, the team achieved the desired objectives.
Utilizing lessons learned from this program, Guy Cramer, President/CEO of HyperStealth, designed the SpecAm pattern with input from Lt. Col. O'Neill as an advanced fractal camouflage. A fractal is any pattern that reveals greater complexity as it is enlarged. Fractals describe many real-world objects that do not correspond to simple geometric shapes. All fractals are derived from a 'positive feedback loop' when the output is fed back into the system as input and looped over and over.
Under terms of the License Agreement NxGenUSA will make this unique pattern available to Military, Law Enforcement and Civilians by adding the fractal patterns to Body Armor, Disaster-Aftermath Garments, Cell-extraction Garments, tactical assualt gear already fielded for its Future Soldier Systems program.

These Camouflage patterns are being considered for the NxGenUSA Gladiator Full Soldier System (GFS2) where most external equipment from Bullet Proof Vests to coatings for weapons, for various land and sea platforms, to gloves, boots and shoes, all of which can be purchased with the same unique 'one of a kind' digital fractal pattern.
The unique fractal camouflage patterns are expected to be deployed on all next-generation up-grades, as well as next-generation SCBC's, BDU's, Reactive Body Armor and other tactical gear with RFID technology developed by NASA.
HyperStealth will handle all business relating to SpecAm outside of the United States.
The initial SpecAm (Alpha) uniform is expected to have a few color schemes available to the civilian sector, with the Bravo version only for Military and Police. The Charlie version is currently undergoing simulation studies before prototypes are developed.
For SpecAm inquires within the United States contact Dr. Joseph Resnick, Chief Scientist, NxGenUSA (a Pennsylvania corporation) 724-224-2606 or directly by email to NxGenUSA@aol.com
For SpecAm inquires outside the United States please contact HyperStealth® Biotechnology Corp., Guy Cramer, President/CEO directly at gcramer@hyperstealth.com or phone (604) 961-7046
For more Camouflage news go to the HyperStealth® Home Page